Shenzhen 's domestic complement Chain Management Ltd. " ( hereinafter referred to as "fill 's household " ) is engaged in domestic service chain management management of specialized companies , the company administered Housekeeping, Housekeeping vocational skills training, marriage agencies , real estate information , labor , transportation and other five core businesses , and the establishment of nearly 10 franchises, six immediate stores , ranking first in Shenzhen counterparts . Complement 's domestic chain management since 1998 since the establishment of home economics center , with its "employees specialized training mode + + steps + family service management" trained up "fill 's products" - star Yuesao, nursery division , home attendants, private butler , skill range , life and much welcomed by consumers , complement domestic chain brand 's unique business management and by the franchisee love.
Company in accordance with the modern enterprise business model, forge ahead , to build domestic industry standard , leading the development of the industry chain of domestic aircraft industry . After ten years of unremitting efforts, created a remarkable social benefits, but also to create a broad awareness of the brand image - make up the first brand 's Family Services Shenzhen , Shenzhen City's most popular domestic brands.
Shenzhen 's complement domestic franchise chain Management Ltd. Tel 0755-36520808 13686879345
weeks complement the teacher 's Franchise
Advantages of domestic service
1 , low trade barriers : domestic company 's main task is to require customers to provide housekeeping services introduced and recommended domestic service , so long as the domestic industry receive basic education loving entrepreneurs who have the ability to learn can start a domestic company .

2 , less investment : As the domestic companies is to exchange information and services in return , does not require a lot of money for the purchase , production, etc. , so the investment funds are relatively small.

3 , multi-point high returns and strong profitability of sustainable development : the smaller domestic companies to start-up capital , low operating costs , so sow returns are very achievable. ( I joined the company 's partners can not only achieve normal operating income , but also to the Corporation for transporting high domestic service delivery fee . )

4 , has a social accomplishment entrepreneurs self-realization : the operators of domestic companies not only through individual efforts to create wealth , but also for the placement of a large number of unemployed job , so that they get the source of life for the community to alleviate the employment pressure . As a result, individuals achieve self-worth ; in the community, is a benefit of the people of merit career.

5 , livelihood industry , concern is high : the family 's livelihood as a social service sector industries , from the government down to the ordinary people are generally concerned . Under such circumstances, very favorable so the construction companies , marketing and promotion.
Industry , good brand , is really good
As people's living standards improve, people's increasing demand for domestic workers , and promote the rapid development of this market as people's living standards improve, people's increasing demand for domestic workers , and promote it. According to the survey , the domestic industry a huge market prospects , in the service industry is a sunrise industry 's position, its main consumer target is the cities of families , followed by various community services , consumer demand in urban households , demand for services is constantly expanded. The majority of consumer groups have a broad market prospect.
China's service industry comparison of services with foreign countries
Domestic service in the developed service sector ( that is, the tertiary sector ) accounted for 70% of the industry , China's ratio of only 20% in the service sector , a great gap in the market Potential.

Employ domestic workers home
70% of the cities of the family, told the National Bureau of Statistics in Beijing, Shanghai, Guangzhou and other seven cities to investigate, cleaning and other 17 families in need of household domestic service which seven urban households accounted for 70% of total cumulative available 20 million temporary jobs, current vacancies 11000000.
Mode Features
A mature management model : a unified store image, unified management system, unified operating system, unified brand promotion , eliminating all the worries you venture to easily manage stores, enjoying operating profit ; .

2 , strong brand reputation : the year of uninterrupted advertising, display advertising with a variety of activities , so that each store 's customer base at his door ;

3 , standardized service system franchisees : standard specification service training , business skills training materials and CD-ROM, operating stores from time to time guidance to the franchisee business competitiveness , so that employers enjoy 's housekeeping staff complement of professional and quality services.

4 , according to the needs of the market , has introduced new services , expanding the franchisee business growth.


Seven Service Guarantee

1 's complement of the image of a unified overall effect ;

2 , unified instant support for the franchisee to provide full guidance ;

3 , uniform franchise location, protect franchisees and efficient return ;

4 , unified media advertising , exhibition activities to protect franchisees tourists continue ;

5 , unified store planning , protection of the image of the national franchise agreement ;

6 , a unified whole system of training , quality of service guarantee franchisee synchronized ;

7 , a unified storefront management , tracking protect franchisees sound operation ;
Shenzhen 's complement domestic franchise chain Management Ltd. Tel 0755-36520808 13686879345 weeks complement the teacher 's Franchise
Marketing, advertising

1, reported media advertising
2 PSAs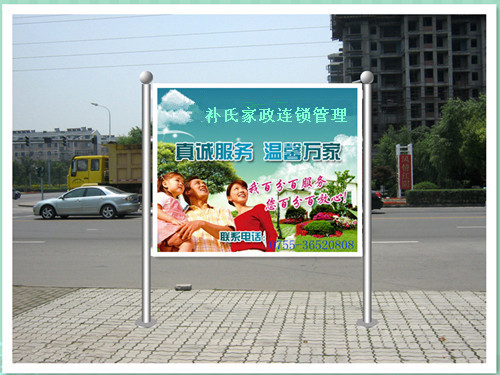 Join Process


1 , to make up about the company 's headquarters , company visits , with the intention of intent signed contracts to deliver a letter of intent ;
2 , the franchisee location, the headquarters responsible for the assessment . Ascertaining the operating address and Corporation signed a formal contract to join ;
3 , franchisees throughout the head office staff received business training ;
4 , the franchisee in accordance with the design of the head office decoration ;
5, choose auspicious opening .

Opening Process

Every one interested in joining the "fill 's " business colleagues , in partnership with the supplement 's entered a substantive stage, will be in the store location , staff training , management , opening promotional aspects complement the company 's entire sound support .



"Fill 's " franchise into the formal business stage , the company will make up the franchisee 's operations guidance , a strong network of propaganda mode, so you commence business in the first time , regular franchisee training, so that your business philosophy of continuous promotion. Meanwhile, the ongoing brand , "product" daily media publicity and promotion, so fill the shop 's " students " ( the waiter , business ) continued.

Joining fee
The first is: 1. Management fee 12,000 yuan / year, 20,000 yuan deposit, no initial fee, totaling 22,000 yuan, one-time payment when signing the contract for at least 3 years. (2) can help to handle the relevant business license.
The second. Initial fee 35,000 yuan, is a one-time fee, refundable return, and renewal in the life of the contract period, franchisees are not required to pay again;
(2) Margin: Margin is the brand franchise contracts. During the contract period does not appear damaged brand honor or other breach, the contract expires refunded, without interest.
3 Brand Management Fee: According to the joining level at 1 year or 2 years in advance in advance, after the rebate does not receive back.
4 stores have to go to city departments for industry and commerce within the jurisdiction of the relevant license and tax registration or other formalities.
5 All franchisees and head office must sign an agreement to the headquarters for training.
Shenzhen's complement domestic franchise chain Management Ltd. Tel 0755-36520808 13686879345 weeks complement the teacher's Franchise


Revenue Analysis Description:
1 registration fee : 10 × 60 × 12 = 7200 means to receive 10 yuan per person registration fee , monthly 60 passengers, 12 months a year . Total annual income of 7,200 yuan
2 part-time ( customers and staff ): 200 × 10 × 12 = 24000 refers to a single charge 200 yuan per month 10 list, 12 months a year , customers receive a total annual income of 24,000 yuan
3 full time ( customers and staff ): 300 × 10 × 12 = 36000 refers to a single charge 300 yuan per month 10 list, 12 months a year , customers receive a total annual income of 36,000 yuan
4 live-in caregiver ( Customer ): 2000 × 10 × 12 = 72000 refers to a charge of 2,000 yuan per month 10 list, 12 months a year , for a total annual income of 240,000 yuan . Waiter : 300X10x12 = 36000元
5 Cleaning Business : 200 × 10 × 12 = 24000 refers to a single net profit of 200 yuan per month 10 single , 12 months a year , for a total annual income of 24,000 yuan , this cleaning business refers only 200 square feet within the scale, if project , the actual more profitable
6 Training costs : 100 × 30 × 12 = 36000 refers to a charge of $ 100 per month 30 passengers, 12 months a year , for a total annual income of 36,000 yuan
7 more conservative analysis of data, operating in good condition or operations more profitable after entering stable development .
Shenzhen 's complement domestic franchise chain Management Ltd. Tel 0755-36520808 13686879345 weeks complement the teacher 's Franchise